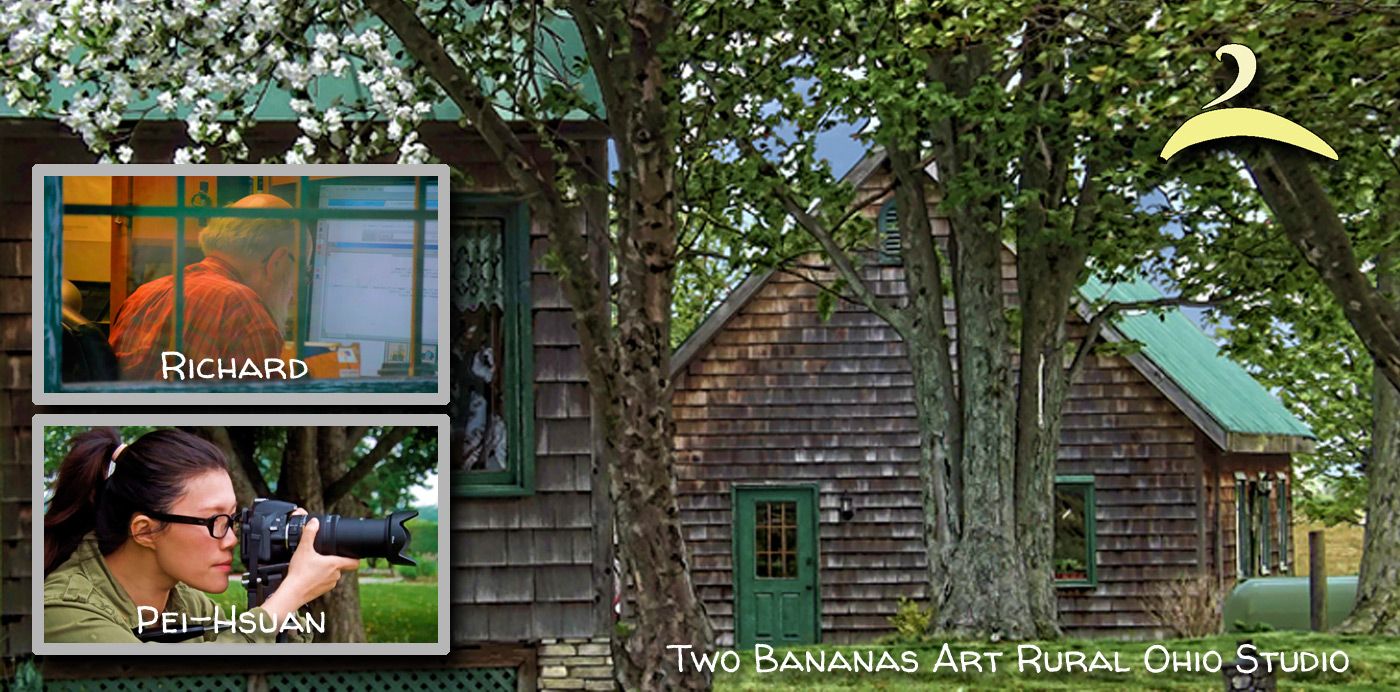 We Are Happy Campers Are You?
Two Bananas Art is an online gallery marketing whimsical artwork to clients worldwide! While the collection contains hundreds of pieces and includes many subjects, this website focuses on gifts using whimsical camper and vehicle paintings.
East Meets West
Pei-Hsuan Wu and Richard Neuman make an unlikely business partnership if in no other way than their generation gap! Richard is in his mid 70's while Pei-Hsuan is in her early 30's. After living in the United States for three years, she has become a blend of East and West. Likewise, spending four to six weeks annually in Asia, he has become a blend of West and East.
Why Bananas?
Whimsical art deserves a fun name. It is an endearing term representing the combining of two cultures. Asians claim they have yellow skin, but if they are born and raised in the United States assimilating Western culture, native born Asians joke they are yellow on the outside and white inside. Thus they are called "bananas"!
So ~ We Have Two Bananas!!
Pei-Hsuan Wu and Richard Neuman are the two bananas.
They represent a blend of cultures, talents, skills, energies and enthusiasm. She manages the both online stores creates products and fulfills some orders from her studio in Taipei, Taiwan. On the other hand, he devotes his time and energy to creating art and maintaining this website from his rural Ohio studio.
Selling Bunches Of Art!!
Pei-Hsuan is part of a generation that is internet savvy. Combining her Masters Degree with a keen marketing sense brought a new perspective and energy to an established business. Richard and his wife Faith, had for over 25 years been selling his artwork in some of the largest retail and wholesale gift shows in America. Clients have ranged from Disney, Cracker Barrel, Hallmark, and thousands of individuals from every state and from many foreign countries. His artwork even earned over 4,000 positive feedback comments on eBay.
Pick Two Bananas!!
We are both confident you will enjoy our whimsical camper and vehicle gifts, whether purchased for yourself or as gifts. We invite you to contact us.
Nine Happy Camper Collections
To view a specific style of camper click on the collections icon below.