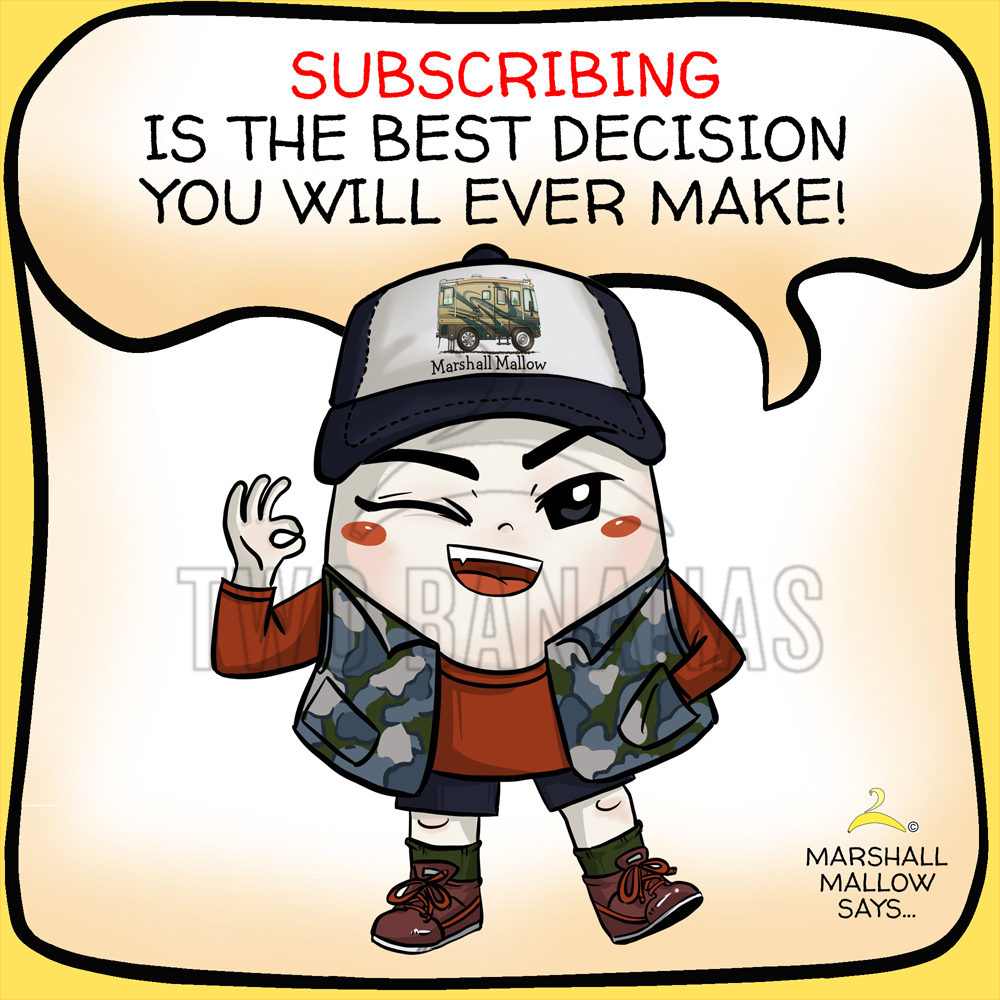 [mc4wp_form id="1618″]
Welcome!!
Thanks for deciding to subscribe my Bi-Weekly Happy Camper Cartoons Email!
The light side of camping life the first and second Sunday of every month. Cartoons, words of wisdom, wacky quotes and funny observations.
Subscribing Is FREE And Quick.
Simply enter your first name and email address. That's all!
Unsubscribe Anytime
If you do not enjoy, each post has an unsubscribe link.