Happy Camper Personalized Gifts Galore
Cute camper gifts as enjoyable as making s'mores around the fire. However, without the smoke! Undoubtedly you will want to share with friends and family!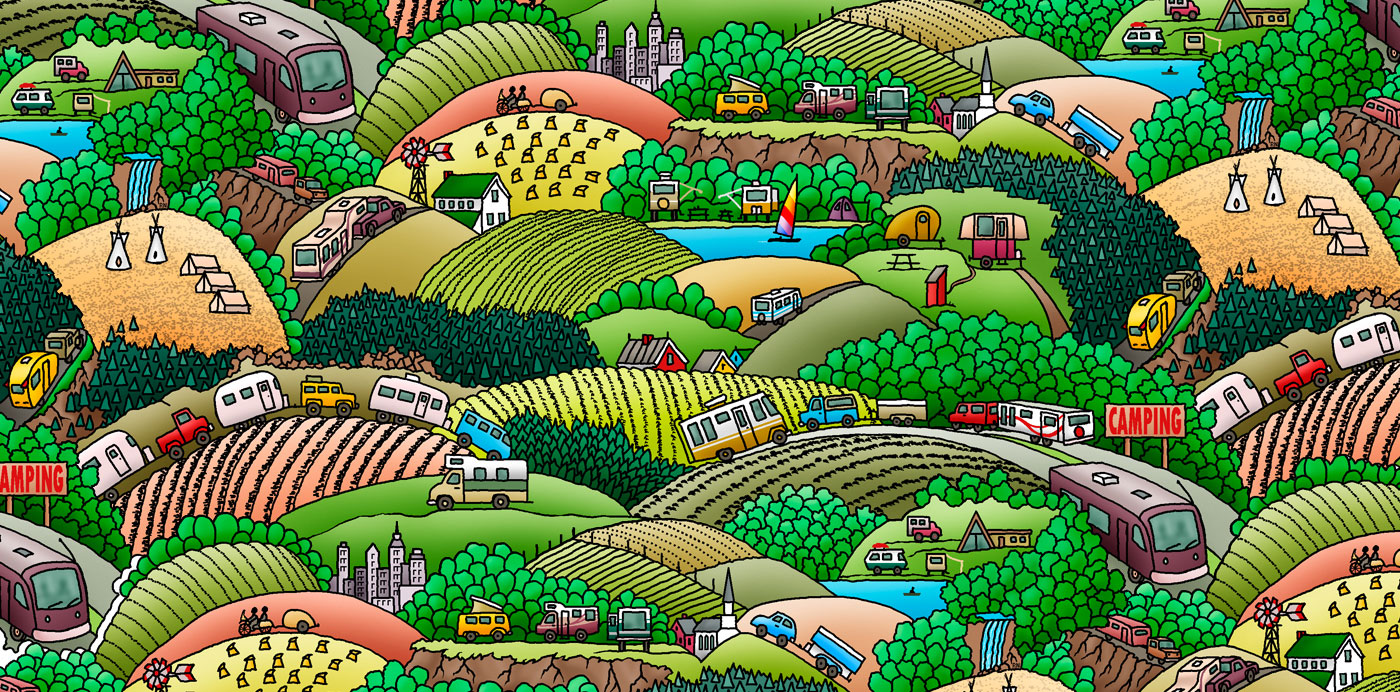 Nine Happy Camper Collections
To view a specific style of camper click on the collections icon below.
Clothing -Housewares – Stickers – Cards – Magnets – Jewelry – Mugs – More
As can be seen in our stores you can choose from hundreds of camper items. Each features colorful, whimsical camper art created by American artist Richard Neuman.
Camper Art By An Old Eagle Scout
To begin with, these delightful creations are the result of the imagination and memories of the little boy. In fact he continues living inside an Eagle Scout presently over 75 years old.
In Homes And Campers Everywhere
Richard Neuman's many years of design and camping have resulted in this whimsical camping art. By the way, people in homes and campers in all 50 states display his artwork. As a matter of fact, campers in many countries around the world also own Richard's camping art.
Begin Enjoying Now
Now is the time to join the many others already enjoying this unique happy camper art. As a matter of fact, all types of item can be found in their living and offices. In addition they are great for gift giving.