Teardrop Camper Trailer Personalized Gifts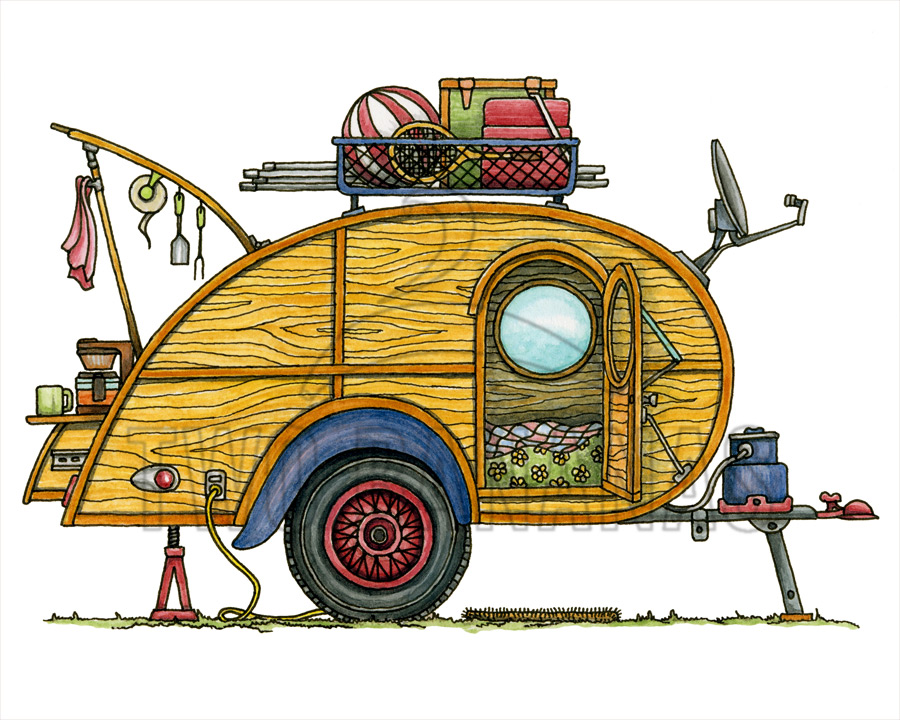 Image #350 Homemade Teardrop Camper Trailer
Bet You Would Love A Personalized Water Bottle With This Camper On It!
See In Our ZAZZLE Store
Or An Assortment of Vinyl Stickers
See In Our ETSY Store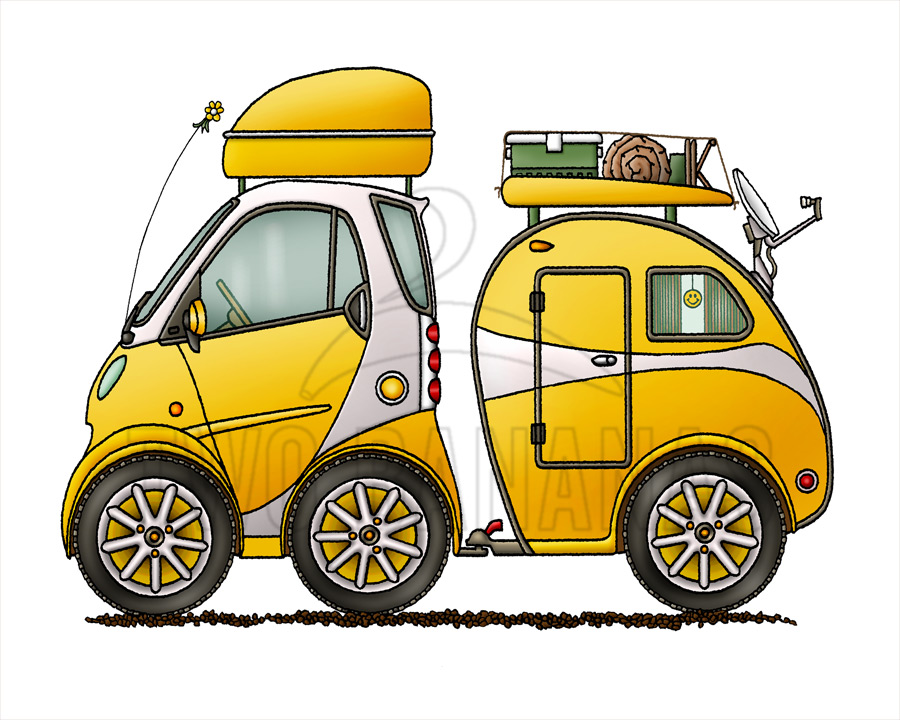 Image #357 Tiny Teardrop Camper Trailer
You High Tech? A Personalized Mousepad With This Camper On It Is Way Cool!
See In Our ZAZZLE Store
Or Some Key Chain For Gifts.
See In Our ETSY Store
Nine Happy Camper Collections
To view a specific style of camper click on the collections icon below.
Capsule Hotel On Wheels
Teardrop camper trailers have been named after their distinctive profile. Although, many are homemade, most are factory built. Be that as it may, when traveling you may come upon tiny teardrop campers being pulled by a motorcycle and larger ones hitched to cars, pickup trucks or vans. Regardless, the droplet shape makes them stand out on the road and in campgrounds. Teardrop campers are the outdoor lovers capsule hotel on wheels.
Snug As A Bug In A Rug
It takes unique individuals to enjoy teardrop trailers. For example, they are comfortable in a cozy little space, have no problem getting dressed lying down and are agile enough to crawl in and out of the small entrance. In addition, they enjoy using an outside kitchen and a relying on public restrooms and showers.
Drop Everything
This is not to say teardrop campers are not a camping joy. As a matter of fact, thousands are owned and used. In fact, everything one needs is contained in these little, compact camper trailers. On the positive side, while inside is mostly bed most do not consider living in bed a hardship. Opening a large back door that swings up creates a protective awing and reveals an efficient small kitchen. Amazingly, inside and out storage nooks are everywhere. To be sure, many are wired for electric. Bummer, no room for a large flat screen TV.

Simply Great
Teardrop campers are unbeatable for convenience, easy towing, quick setup and enjoying simple camping. With this in mind, when it comes to travel trailers, teardrop owners fully embody the concept that less is more. Especially, because it gives more time to adventure and explore the surroundings.