You Are Here Home → Visual & Verbal Stories
GATHER AROUND I HAVE STORIES TO TELL
I am an artist in my mid seventies. I have experienced much. Decades of meeting people, serendipity adventures, awesome encounters and wonderful surprises. Wandering this vehicle earth, I am constantly kicking the tires. Learning cultures, trying to understand different viewpoints and taking time to view things about me up close. I invite you to turn on the screen of your choice to join me weekly. You won't be disappointed!

ONE SECOND AND A MILLION MILES
Life goes fast. So much to do, so little time. We are tourists briefly visiting scenic overlooks and major landmarks snapping selfies to remind ourselves and others of the minute or two we were there. Age, and perhaps a little wisdom, allows me the luxury of experiencing life in a slower lane. Here my visual verbal stories, gleaned from slower more detailed observation, are condensed so in a few short moments you may also enjoy.







---
December 27, 2018
BIG CITY GIRL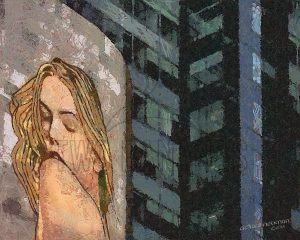 SO THIS IS HOW IT HAPPENED…
Approaching Times Square, my group of single male coworkers from the ad agency amazingly met a group of single young ladies more than willing to join us for the nights celebration. So fifty years ago I became one of thousands noisily amassed shoulder to shoulder in New York City's Times Square on New Years Eve. As the ball began to drop our group quickly became couples. Each ushering in the new year with hugs and kisses. Uncoupling began just a few minutes into the new year. In the great exiting of the square, both groups separated. I never saw here again.
NOW COMES THE SURPRISE
The following afternoon I called home. My father answered and immediately asked me about my girlfriend, the one with dark hair in a tan coat I was hugging and kissing on New Years Eve. To my astonishment, he was watching on TV as the two of us with several couples in the crowd a camera picked for closeups!
PS: Painting above based on my photo of Large buillboard on Times Square New York City.

Just thought you might like to know…
Richard Neuman, Artist
NOW SHARE YOUR STORY… Write Me!
---
December 20, 2018
ARE YOU SANTA CLAUS?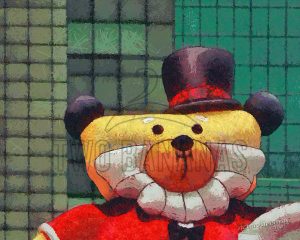 SO THIS IS HOW IT HAPPENED…
The line at my local postal station was long due to many sending Christmas items. In line just a few minutes, I felt a slight tug on my pant leg. Looking up at me with my white beard and ample tummy a wide eyed little boy asked, "are you Santa Clause"? Everyone in line turned and the postmaster stopped as a soft but distinct "AHHHH" filled the room. With my arm load of packages I turned to him and informed him I was not Santa, but I was one of his helpers looking about the town to find which children might be naughty or nice. He seemed pleased with my response, turned and ran to his mother on the other side of the room.
NOW COMES THE SURPRISE
Time passed and it was now my turn with the postmaster in mailing my letters and boxes. I felt a tug. The little boy appeared worried as he asked, "Does Santa use spy satellites?" To the backdrop of refrained chuckles, I assured him Santa used only helpers and no spies in the sky. A very relieved boy joined his mother as they left the post office. From that day until she retired, the postmaster always called me Santa.

Just thought you might like to know…
Richard Neuman, Artist
NOW SHARE YOUR STORY… Write Me!
---
December 13, 2018
MIDNIGHT SCOOTER RIDE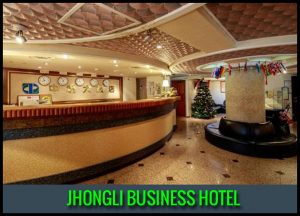 SO THIS IS HOW IT HAPPENED…
It had gotten much later than I had thought and I found myself walking briskly to the bus stop. One arrived quickly. Feeling relieved I had not missed the last bus to Jhongli, the half hour ride back to my hotel could be spent reliving the events just shared with friends in Taoyaun. At some point I began to focus out the window. Then realized nothing appeared familiar. A red flag went up when I looked around discovering I was then the only passenger. Sure enough, a few minutes later the bus pulled into a large parking lot filled with other buses.
NOW COMES THE SURPRISE
The driver was startled when I approached to ask where I was.
Speaking only Manderian, he pointed to a guardhouse. Here I was able to communicate my plight. The guard simply said, wait. Soon a man appeared on a scooter. He motioned for me to get on the back. I gave him the business card from my hotel link listing it's address. Off we went into the night. Less than ten minutes later he stopped in front of my hotel. After refusing the tip I offered, he turned his scooter around and smiled. Then disappeared into the night.

Just thought you might like to know…
Richard Neuman, Artist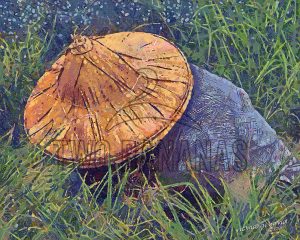 PS | It is very common to find small gardens tucked away between building throughout the cities in Taiwan. Taiwanese love their vegetables fresh. Home and locally grown produce is part of daily meals for millions. Here a Jhongli lady quietly tends to her small garden.
WHAT'S ON YOUR MIND?
Do you think you would get this kind of extra service in most big cities?

---
December 7, 2018
AMAZED ON A TAIPEI BUS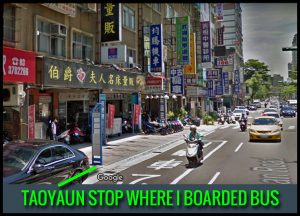 SO THIS IS HOW IT HAPPENED…
The bus from my apartment in Taoyaun to downtown Taipei is a visual adventure. For the first twenty minutes it slowly winds through crowded streets lined with small shops and apartments. Then the view and pace takes a dramatic change as the bus speeds along modern eight lane super expressways threading into the center of Taipei. Now the view is of the Tamsui River, Grand Hotel, Shoushan Airport and the 101 skyscraper and the crowd is that of vehicles rather than people.
During the hour ride the weather can change. Boarding the sky had a few high clouds with no hint of rain, but as the bus exited the expressway onto the surface streets it began to rain. My plan was to take reference pictures of several locations about the city and I now realized my umbrella was not among the items I brought with me. I was resigned to buying one at one of the many 7 11's dotted everywhere in the city.
NOW COMES THE SURPRISE
Approaching the final stop the remaining passengers numbered only six or seven. As I retrieved the items stowed under my seat a small compact umbrella was among them!

Just thought you might like to know…
Richard Neuman, Artist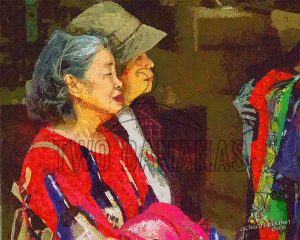 PS | Using public transportation is convenient in the Taipei area. Many families find no need to own a car, perhaps a scooter or bicycle, but no car. However, its use does require developing a certain amount of patience, exhibited by these two ladies calmly looking down the street awaiting the next bus.
WHAT'S ON YOUR MIND?
If you have any idea how in this huge bustling place my stylus was returned, write me.

---
November 30, 2018
AN ANGEL IN SAN FRANCISCO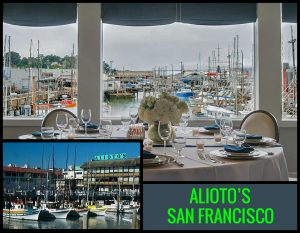 SO THIS IS HOW IT HAPPENED…
A flock of birds run through the engine of our plane resulted in returning to the San Francisco Airport and a 24 hour delay to my meeting two Taiwanese friends in Sydney, Australia. After staying overnight in a hotel 30 miles from the airport, four of us decided to take a cab to the Bart System and enjoy downtown San Francisco rather than wait for the airline limo to pick us up 10 hours later at our isolated lodging. Approaching the city the married couple decided to remain on the train all the way to the airport. A young Australian grad student and I debarked at a station on Market street. I suggested we ride the cable car to Fishermans Wharf just in time for lunch at Alioto's.
Immediately following placing my order, I received a text on my flip phone. My friends were trying to check into our Sydney Hotel but I had made the reservation in my name and payment receipt and both sat in my briefcase leaning against my chair. No paper proof, no room for them.
NOW COMES THE SURPRISE
Retrieving her smart phone, my young friend of three hours smiled and said no problem. She took pictures of my papers and emailed them to the front desk in Australia. The girls got the room as our lunch was being served. Crisis averted, the next hour we enjoyed a tasty seafood lunch, the view from our widow side table and enjoyable conversation.
Exiting Aliotio's, on behalf of my friends and myself, I once again thanked her for solving a big problem in Australia. My beautiful angel turned right headed for some shopping, I to a bus stop to the left. I never saw her again.

Just thought you might like to know…
Richard Neuman, Artist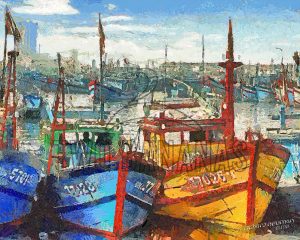 PS | The scene from Alioto's is so special and beautiful. However, the brightly painted fishing boats in Danang, Vietnam harbor make it more visually exciting. May you enjoy the view through my recent painting.
WHAT'S ON YOUR MIND?
Now share one of your little amazing events. Write me. I would love to read!

---
November 22, 2018
FOLLOW ME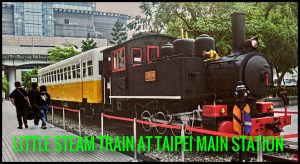 SO THIS IS HOW IT HAPPENED…
As a frequent visitor to Taipei I was feeling good about taking my wife and her brother on a tour of several popular places in the downtown area. My only apprehension was finding our way from the local train platforms to the blue line subway platform. Like many large city train stations, this one is complex having several different layers of stations serving local and regional trains, high speed rail and two different subway lines.
About 15 minutes into our half hour commute from where we were staying in Jhongli to the Taipei station, a young Asian lady boarded and sat directly across from me. We said nothing to each other but our eyes did occasionally meet as we both looked about the less than full car.
NOW COMES THE SURPRISE
As the doors open at the main train station, she hastily exited in front of us. Walking along the platform, I was concentrating on remembering which of many staircases would lead us to the subway B-Line. I did notice several yards ahead of us this young lady had stepped to the side of the flow of passengers. She had turned her head and was gazing directly at me. When I caught up with her she asked in perfect English, "I bet you could use some directions". To my affirmative reply she responded, "continue walking in the direction you have been until you get to that bright sign in the distance, then turn left and on your right in a few yards will be a down escalator. This will take you to the B-Line platform".
I thanked her. We both had big smiles on our faces as she immediately turned disappearing into the crowd. My wife and her brother had both stood behind me and now asked, "what was that all about". I confidently replied, "follow me".

Just thought you might like to know…
Richard Neuman, Artist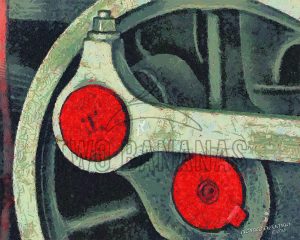 PS | Travelers approaching the Taipei main train station from one side are greeted by this visual treat of an old stream engine and passenger car. For those loving the age of steam, I have expressed the bold simple power of the steam engine in this painting focused on a tiny section of the drive wheel.
WHAT'S ON YOUR MIND?
If you have any idea how in this huge bustling place my stylus was returned, write me.

---
November 16, 2018
A NEEDLE IN A HAYSTACK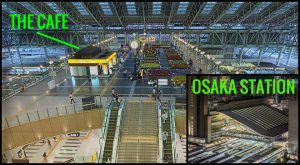 SO THIS IS HOW IT HAPPENED…
Seated in the top floor cafe of the huge Osaka Train Station with a fresh cup of coffee, I decided to pulled out my tablet and stylus. The trip from my Airbnb was faster than anticipated so I had a half hour to write a couple emails. My Japanese friend arrived right on time. We were both excited to see each other as it had been over a year since she and her grandmother had visited us in the United States. Today our time together would be short so we quickly left the cafe for an extended lunch in a restaurant more conducive to conversation. There was so much to share. The hours flew. All too soon it was time for her to meet a business associate and I to return to the station cafe to meet two other Japanese friends for an early dinner.
NOW IT GETS MYSTERIOUS
Once again I bought a cup of coffee at the cafe and seated myself in the courtyard. A few minutes later a petite, young girl began walking toward my table. Stopping directly in front of me, she spoke not a word but bowed and in the hands of both extended arms was my stylus. Only then did I realized in all of my excitement four hours earlier, I must have neglected to take it. Mysterious, like finding a needle you did not know was lost in a haystack.

Just thought you might like to know…
Richard Neuman, Artist
PS | While wandering about the Sumiyoshi Taisha Shrine in Osaka, Japan in September of 2017 the warm yellow light from a late afternoon sun seemed to set this arched bridge railing ablaze. A painting that will make a magnificent, bold statement in any room.
WHAT'S ON YOUR MIND?
If you have any idea how in this huge bustling place my stylus was returned, write me.