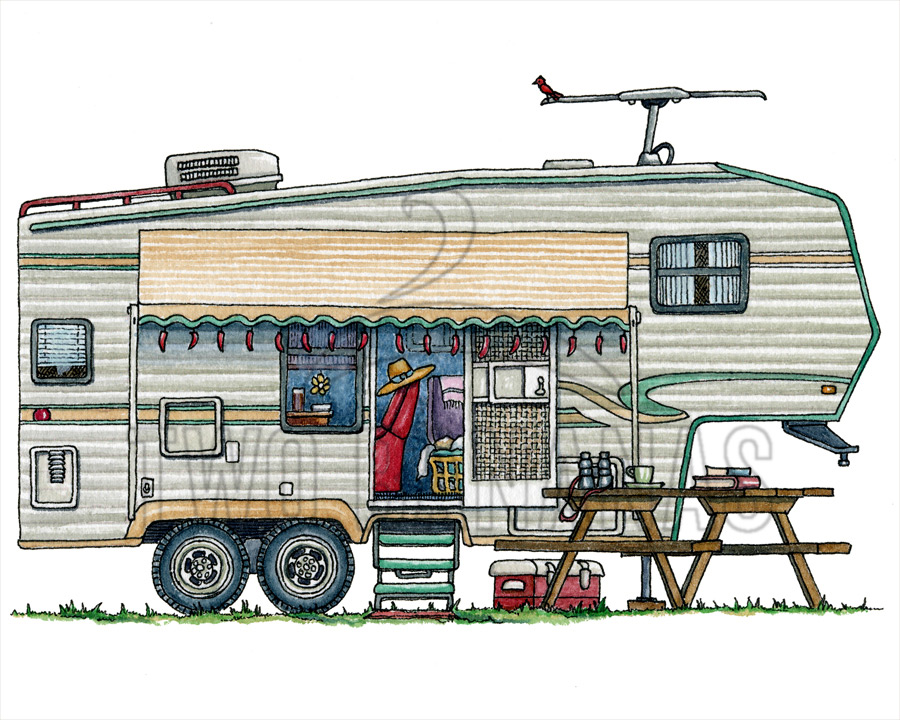 Image #411 Fifth Wheel Trailer With Awing
Get Carried AWay With A Personalized Tote Bag With This Camper On It!
See In Our ZAZZLE Store
Or An Assortment Of Vinyl Stickers
See In Our ETSY Store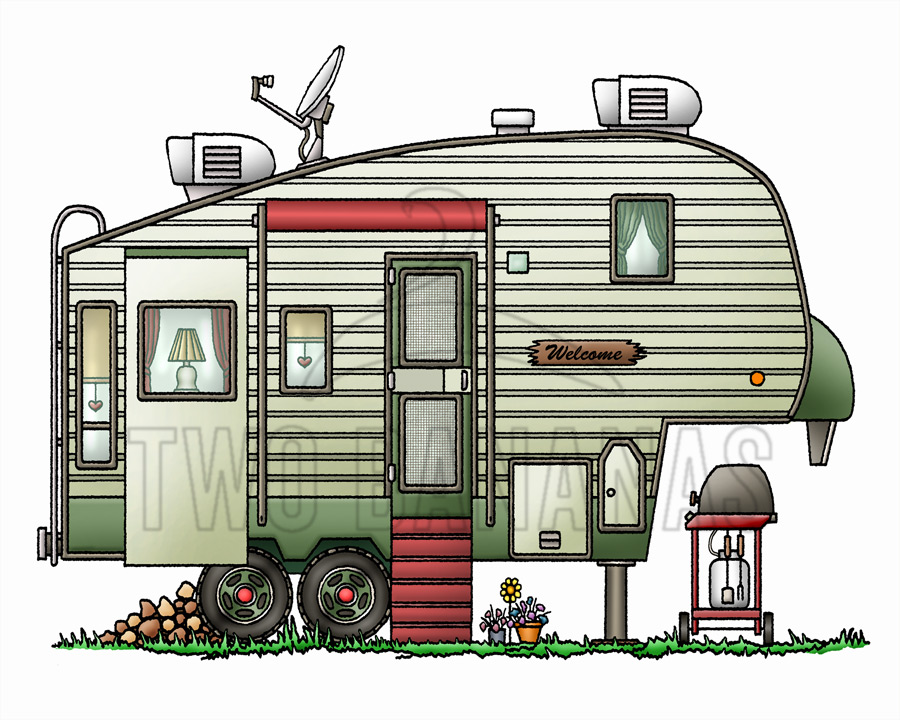 Image #534 Round Nose Fifth Wheel Trailer
Chill With Personalized Cup Cozies With This Camper On It!
See In Our ZAZZLE Store
Or Some Postcards.
See In Our ETSY Store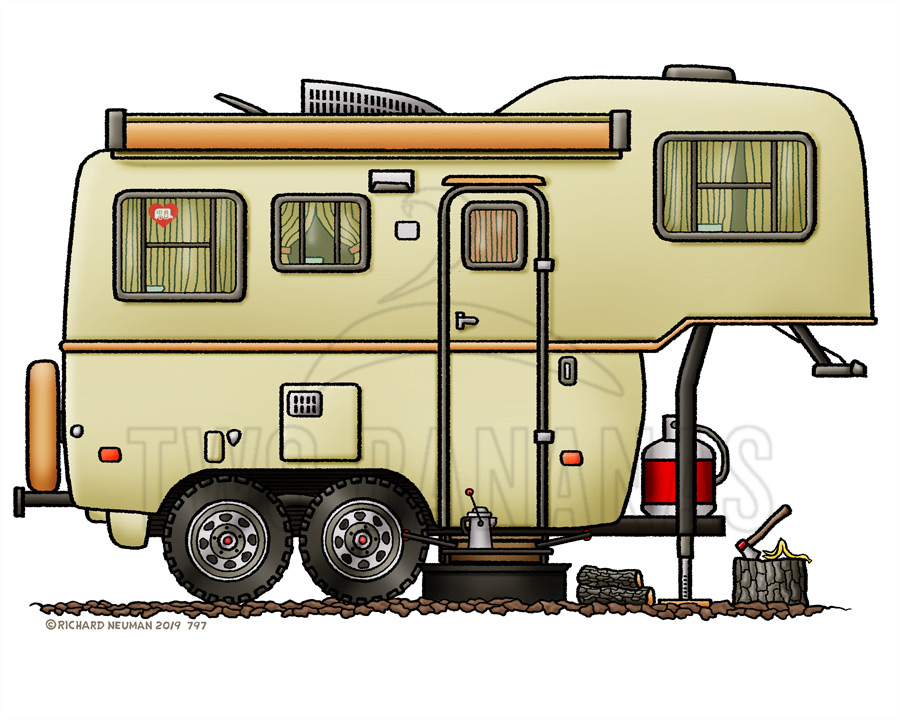 Image #798 Scamp Fifth Wheel Trailer
A Personalized Mouse Pad With This Camper On It Is A Great Gift!
See In Our ZAZZLE Store
Or Some Temporary Tattoos For The Party.
See In Our ETSY Store
Nine Happy Camper Collections
To view a specific style of camper click on the collections icon below.
5th Wheel Campers Prove Fifth Wheels Are Useful
For many devoted campers there comes a point when smaller trailers lose their appeal. Perhaps the added space of a larger trailer with slide outs seems more useful. Besides a growing family has more stuff and everyone needs a good nights sleep.
Picking Up Friends
It is said that with owners of pickup trucks have many friends. In addition, it can also be said that owners of a fifth wheel camper have even more friends. For example, while walking the dog friends are made who pause to chat with those relaxing in front of their 5th wheel. Campfires with fifth wheel owners are always special; the s'mores and stories of the road draws an audience.
A Man's 5th Wheel Is His Castle
Actually for some people, fifth wheels are a popular home away from home. While for others, they have become their only home! Because they offer so many conveniences and comforts, people sell their house and buy a fifth wheel camper. This way they can enjoy the luxury of moving their home on wheels from place to place while visiting friends or children. Frequently fifth wheel camper's are able to explore the country and often escape winter's cold.

Dream Weavers
On highways, byways and in campgrounds everywhere one can see happy campers. Whether towing or living in their fifth wheel campers, the campers, pioneers before them, are adventurous people.Plus, a reminder to the rest of us it is it is possible to live a fuller life with a camper.