Sidewalk Leaf Abstract Art Warm Colors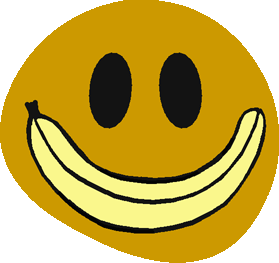 Intimate Views
Sidewalk Leaf Abstract Art Downloads DIY Home Office Decor You're Guaranteed To Love

WATCH YOUR STEP!
You have discovered Two Bananas Art gallery "Sidewalk Leaf Abstract Art"! Artist Richard Neuman combines his photos with layers of creative interpretation of color, line and texture resulting in these unique, amazing digital paintings just for you.
.
WHEN TRAVELING, ARE YOU A WALKER?
If so we share the enjoy of serendipity adventures of this beautiful planet on step at a time. I walk a lot.
Sidewalks, alleys, trails, back roads mostly in Europe and Asia. Sidewalk art is everywhere but rarely enjoyed as we step over it with eyes focused on things other than the ground. I often wonder how many masterpieces I have trodden over. Do you?
AS GOOD AS THEY GET
Curated from hundreds of my photo paintings this print collection offers you an eclectic assortment of leaves on a selection of different sidewalks.
BEAUTY BENEATH THE SURFACE
What emotions might these invoke in you? Tranquility from the stillness of the subjects. Joy and excitement from some of the colors. Boldness in heavy lines and simple shapes. A memory related to falling leaves. A story about one of your walking adventures.
COLORFUL, ABSTRACT COMPOSITIONS
Amazing! Enjoy these affordable sidewalk art prints. Colorful, abstract compositions for your modern home and office decors. Each inspired by photos I have taken of compositions discovered under foot. None staged or rearranged for the camera. However, on occasion a little artistic license has been taken in fine tuning the street art to my aesthetic tastes.
Richard Neuman, artist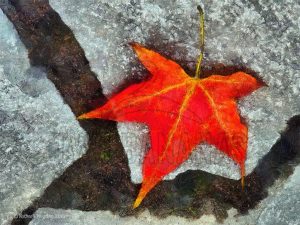 AFFORDABLE DIY
Sidewalk leaf abstract art downloads DYI home office decor warm colors
are perfect for today's tight budgets.
THESE ARE DIGITAL DOWNLOADS
Never wait for your items to arrive in the mail.
$0.00 SHIPPING COST
No prints or frames will be shipped to you.
PRINT EXACTLY WHAT YOU NEED
Print Sizes
You receive one JPEG file for these standard sizes:
5×7, 8×10 and 11×14 inch.
Print On
Canvas, photo and archival watercolor paper, metal, wood, cloth, stickers.
Display In
Ready made, custom and digital picture frames,
wrapped canvas, mounted on boards and as screen savers.
PRINT ANYWHERE
Keep Files
Use your home or office printer.
Take Files To
A local print shop like Target, Costco or Staples.
Upload Files To
An online print shop like Shutterfly.com or Gicleetoday.com.
HOW WILL IT LOOK IN YOUR HOME
Absolutely fantastic! Perfect for modern decors. Sophisticated wall art for your home, condo, apartment, office, vacation home and yacht.
(You do have a yacht… right?)
BE PROUD OF YOU ART
Friends and family will admire your tasteful choices and how they complement your decor. Sidewalk leaf abstract art downloads DYI home office decor warm colors are similar in style, subject and color. Easy to hang individually or in groups.
PERSONAL ENJOYMENT
Often are the times when a painting gains a special place in your heart. It becomes more than wall décor, and more like a silent companion in quiet moments of contemplation.
IMPRESSIVE GIFTS AT LITTLE COST
Creating gifts using digital files of my art prints is an inexpensive way of making thoughtful gifts for many occasions. Recipients often value them for much more than your purchase price.
THANK YOU FOR VISITING
Sidewalk leaf abstract art downloads DIY home office decor warm colors.