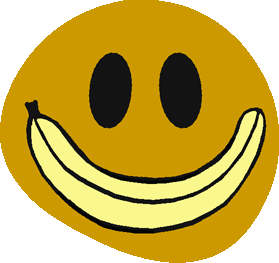 Intimate Views
China japan lantern abstract art downloads DIY home office decor You're Guaranteed To Love

AWESOME!
You have discovered Two Bananas Art gallery "Japan China Lantern Abstract Art"! Artist Richard Neuman combines his photos with layers of creative interpretation of color, line and texture resulting in these unique, amazing digital paintings just for you.
A FRIENDLY LIGHT
Cute, beautiful, colorful, simple, warm and glowing are some of the many adjectives used to describe the lanterns found throughout Asia. What is there not to love about Japanese and Chinese lanterns. Colorful in the light of day and glowing with soft light at night. Whether in Kyoto, Hoi'an, Xian or Taipei, narrow streets lined with colorful lanterns are a treat along which to stroll.
A COTTAGE INDUSTRY
A friend's parents grow rice on their small farm. To make ends meet between harvests, the parents and children work in the house crafting parts for lanterns. The wire and bamboo pieces are then assembled into lanterns by aunts, uncles and cousins in their nearby houses. These beautiful decorative lights are sold in local markets to locals and tourists.
WARM LIGHT, WARM FEELINGS
I have curated this collection of photo paintings featuring Japan China lanterns in warm colors discovered during my visits to Japan and China. Closeup observation reveals their simple beauty. Paired with their surroundings fantastic abstract modern compositions are created. May you enjoy.
Richard Neuman, artist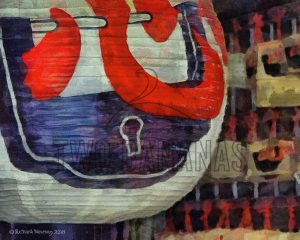 AFFORDABLE
These China Japan lantern abstract art downloads DIY home office decor
are perfect for today's tight budgets.
THESE ARE DIGITAL DOWNLOADS
Never wait for your items to arrive in the mail.
$0.00 SHIPPING COST
No prints or frames will be shipped to you.
PRINT EXACTLY WHAT YOU NEED
Print Sizes
You receive one JPEG file for these standard sizes:
5×7, 8×10 and 11×14 inch.
Print On
Canvas, photo and archival watercolor paper, metal, wood, cloth, stickers.
Display In
Ready made, custom and digital picture frames,
wrapped canvas, mounted on boards and as screen savers.
PRINT ANYWHERE
Keep Files
Use your home or office printer.
Take Files To
A local print shop like Target, Costco or Staples.
Upload Files To
An online print shop like Shutterfly.com or Gicleetoday.com.
HOW WILL IT LOOK IN YOUR HOME
Absolutely fantastic! Perfect for modern decors. Sophisticated wall art for your home, condo, apartment, office, vacation home and yacht.
(You do have a yacht… right?)
BE PROUD OF YOU ART
Friends and family will admire your tasteful choices and how they complement your décor. Japan China lanterns abstract art downloads DIY home office decor are all like in style and subject but colors vary. Easy to hang individually or in groups.
PERSONAL ENJOYMENT
Often are the times when a painting gains a special place in your heart. It becomes more than wall decor, and more like a silent companion in quiet moments of contemplation.
IMPRESSIVE GIFTS AT LITTLE COST
Creating gifts using digital files of my art prints is an inexpensive way of making thoughtful gifts for many occasions. Recipients often value them for much more than your purchase price.
THANK YOU FOR VISITING
China Japan lantern abstract art downloads DIY home office decor.